VIVA ACAPPELLA is 10!
In 2019, Viva Acappella celebrated its 10th anniversary, take a look back with us over some of our achievements and memories...
Conventions & Competitions
Viva Acappella is a proud member chapter of Sweet Adelines Region 31 Quartet of Nations, the UK & the Netherlands branch of the worldwide organisation Sweet Adelines International.
Our chorus has competed in the national Region 31 contest almost every year since it began and we even made history winning the Gold medal as a Small chorus in 2012.
We have also competed in various other competitions, from as local as the Maidstone Music Festival and Top Choir of Kent, to as large as the Sweet Adelines International contest (three times, in Hawaii, Las Vegas and New Orleans) and representing Region 31 in the European Barbershop Convention in 2017.
Socials & Events
It may be a cliché, but being in a chorus like ours feels like having a huge, supportive extended family. We love to spend time with each other, even when we are not singing. From celebrating our success at convention, to creative fundraising events, to simply laughing and joking together at rehearsals each week, we love to have fun!


Past Musical Directors
Doug Harrington (Jan-May 2020)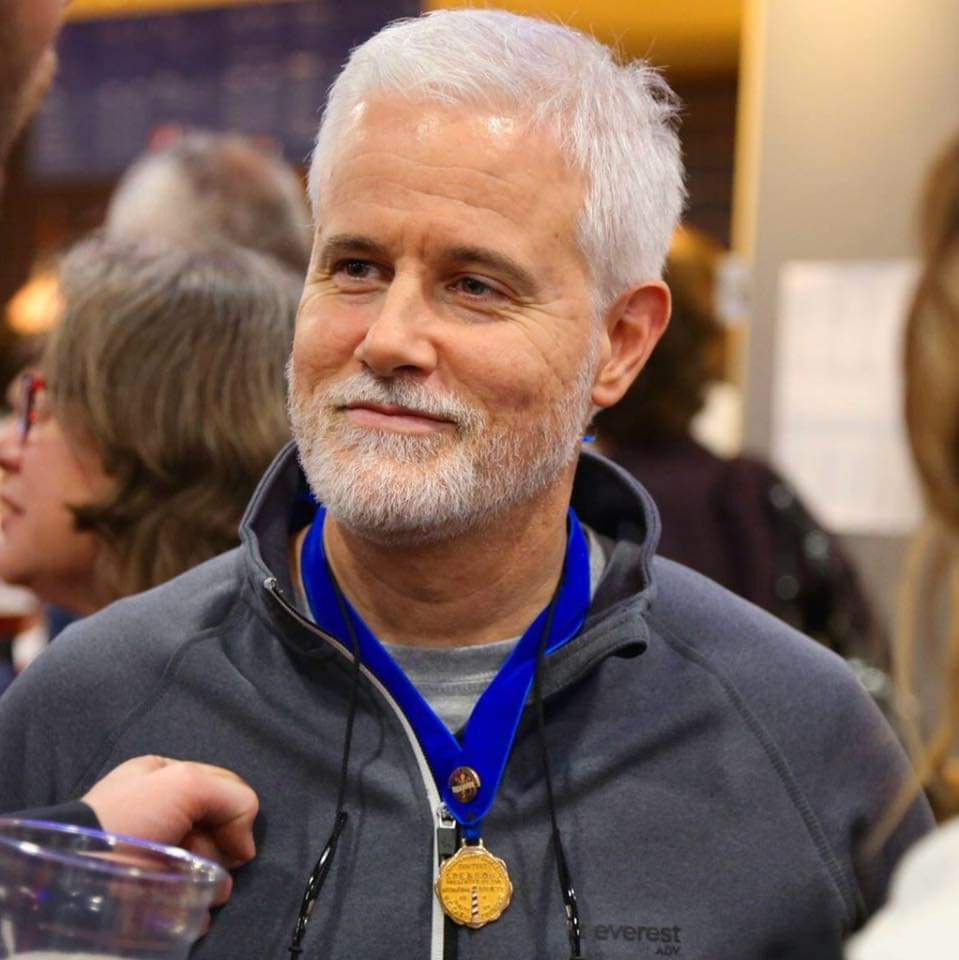 Doug is a Master Director in BHS, and well known in barbershop as a vocal coach for choirs and quartets all around the world. He specialises in facilitating musical flow and natural delivery of songs through interpretation, phrasing, word sounds and vocal inflection. He can also break down harmony parts and rearrange chords on the fly to take a song in a direction that best suits the ensemble.
Singing was in Doug's blood from an early age – he grew up in Kentucky performing gospel and country music with his three older brothers, later going on to win an International Barbershop Medal at age 15 with The Harrington Brothers (1984). Doug is one of the youngest International Quartet Champions in barbershop history, winning a gold medal with Second Edition at age 20 in 1989.
Doug has worked with ensembles like The Real Group, and Rönninge Show Chorus. He has founded two award-winning choirs, Zero8 in 2006 and MaleVox in 2018 and was the main coach and mentor for quartets Ringmasters and Lemon Squeezy from their inception. He has also served as faculty at several prestigious choral festivals, teaching courses in directing, coaching, and how to grow and develop a choir.
Doug has been a part of the Viva family for years; helping us with coaching on expression and musicality, working with our quartets and cheering us on at various contests in the UK and the US. We look forward to an exciting 2020 under his baton.

Gaynor Schofield (2009-2019)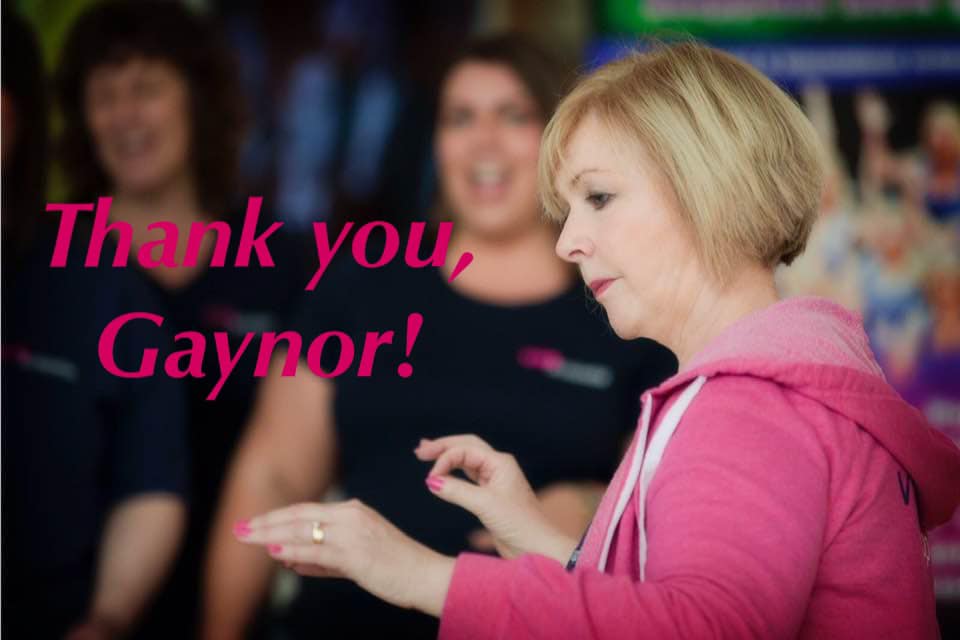 Gaynor started Viva back in 2009 with about 12 singers and with her drive, skill and meticulous ear, the chorus went from strength to strength; growing in numbers and scoring high in competions.

She was recognised by the chorus in Sweet Adelines #MDAppreciationWeek. Read it here: Harmony Rag: #MDAppreciationWeek19

Find out about our current director, Helen Warner, here


Coaches
We have had the privilege of working with a number of incredibly talented coaches over our last decade, who are always very generous with their time and expertise. We were extremely lucky to have a gifted coach in front of the chorus every week for 10 years, in the form of our former Musical Director, Gaynor Schofield., we were incredibly sad to say goodbye when she retired from Viva at the end of 2019.

We are particularly grateful to Doug Harrington, who has been coaching the chorus regularly since 2012, and knows exactly how to add some musical magic to our contest repertoire, it was a huge honour for him to take the reins as Musical Director in 2020.


Singouts, Concerts & Gigs
Viva has had the privilege of performing at numerous events and occasions over the last decade, and for a wide variety of audiences. Some members have dressed as builders and waiters for surprise flash mob performances, we have sung alongside numerous quartets and choruses iin joint concerts, and we have celebrated a lot of birthdays, weddings and parties. In 2017, the chorus hit a Viva landmark with its first own central London concert on Oxford Street, featuring World Mixed Quartet Champions Double Date and BABS Champions Portobello Road. In 2018, our members even began a busking campaign to help our fundraising efforts. Viva loves every opportunity to sing, whenever, wherever and for whomever!


Outfits
Have a look at some of the outfits we have worn over the years. We have a Viva look for everything, from our 'walkout' gear (casual outfits worn when out and about representing the chorus, such as during a coaching session or at convention), to our concert outfits and full competition get-ups.


Quartets
Viva is a chorus full of talent, as can be seen in the number of quartets with Viva member representation! We are incredibly proud of all our members who sing in quartets, and love watching many of them go on to achieve greatness in the national and international competitions, from our own Sweet Adelines Region 31 convention in May, to Barbershop in Harmony (UK Mixed) competitions and the Ladies Association of British Barbershop Singers (LABBS) contest in October - and that's not to mention the numerous other choruses with whom many members also sing!